I've just returned from a couple of days with my mother-in-law, Jill. The first day was fine, as my wife's alcoholic aunt was coming for lunch and we decided to hide the booze until after she'd gone. This had the added bonus of ensuring that Jill remained sober until the evening.
On the second day I had to pick Jill up from lunch at her cousin's home – an absurdly large Tudor house with a quarter-mile-long drive – and she was a little the worse for wear: "Hugh bought the most glorious champagne and then we moved on to a very unusual Aliot Chene Bleu…"
I was then given a detailed account of the grape involved, what region of France it came from and why the 2010 was a good year. I knew that the rest of the day was going to be a challenge, but also felt glad that Jill was more like her old self again.
Until recently, Jill went everywhere with her partner Robert – the man she left my wife's father for. Sadly, Robert died last year after a short illness and although she has made the best of things, I knew that it must be hard for Jill. Robert was an extraordinary man.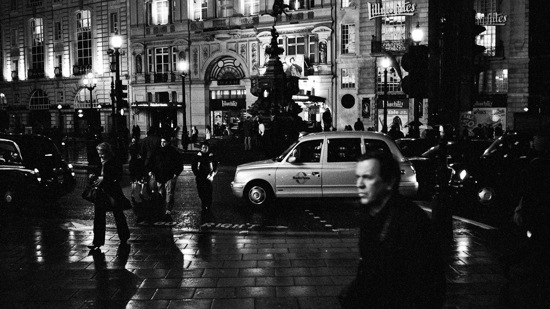 Jill and Robert were something of a golden couple within London's theatreland. Jill was a former opera singer who'd found a new career in a design business, while Robert was a director at one of the leading entertainment companies in Britain. Both possessed a charm that gained them a wide circle of friends.
Everybody knew Jill and Robert. If there was a premiere or launch party, their names were usually on the guest list and when The Phantom of the Opera had a year-long waiting list for tickets, Jill was always able to secure a booking for the next day with a single call.
Many years ago, shortly after we first met, my wife invited me to meet her family, who lived in rural Essex: "We just have to go into London, then we can get a lift. Mum and Robert live in town during the week, but drive up to her cottage on Fridays."
A few days later, we made our way to Islington, where Robert was waiting for us in a gleaming Jaguar. "Is this another new car?" my wife asked. Robert grinned, "Well, the old one needed washing." We climbed in and were hit by the pungent smell of new leather.
Jill was full of plans for weekend, most of which seemed to involve "drinks with Mummy and Daddy", while Robert effortlessly dodged through the London traffic. I felt as if I had fallen into a strange but rather exciting alternate reality, compared to my family in Teddington.
Before long, we had left London behind and the Jaguar rushed past farms and villages, barely visible in the dark of the countryside. After an hour, the car slowed to a halt and my wife announced that we'd arrived.
We all got out except for Robert, who wound the window down and said something to Jill. Then he drove off, leaving the three of us standing in the dark at the beginning of a long, gravel pathway.
I asked Jill where Robert had gone. "Oh, he spends the weekends with his wife. It's all rather complicated."
It was many years before I heard the full story about Robert. The short version is that as a young man, Robert rashly got engaged to a local girl, the daughter of his parents' friends. Both families had actively encouraged the union and Robert didn't feel that he could let them down. They married and had several children, but any mutual attraction there was quickly waned.
In the meantime, Robert's career went from strength to strength, taking him all over the world. He took on a flat in London and began to live a completely separate life, returning home at weekends to play the dutiful son and family man.
After a string of affairs, Robert met Jill and they decided to move in together. Robert told Jill that his marriage had died many years earlier, but he and his wife maintained the façade of a happy couple for the sake of their family, particularly his mother. "It would kill her if we got divorced."
Robert promised Jill that as soon as his mother died, he would marry her. As the mother was in her early 80s, Jill felt that she wouldn't have long to wait.
Occasionally, it all became too much for Jill and she announced that she was going to issue an ultimatum to Robert: either get a divorce or it's over. Then we would hear that Robert had taken her to The Ivy or bought a very expensive necklace and suddenly, everything was fine again; for a while.
In the end, Robert and Jill lived as man and wife for 40 years without ever getting married. Robert's mother celebrated her 100th birthday, while Jill quietly despaired. When the mother finally died, at 102, Robert quickly found another reason to procrastinate and continued to maintain his absurd double life.
During the last years of his life, we learned that Robert's real name was Michael, but he was known to his family as Bill. It was hard to know what was true and what wasn't. At one point I even wondered if there was a third woman.
When I got to know him better, I would occasionally press Robert about what his wife thought he did during the week. "Doesn't she ever wonder who the woman that answers your phone is?" Robert shrugged his shoulders and quickly changed the subject.
A few months before he died, at the age of 85, Robert turned to me and said "I've really fucked things up, haven't I. I tried to keep everyone happy, but I should have realised that you can't do that." What could I say? I just nodded in agreement.
When Robert died, Jill learned that she had not been left any money and wouldn't be welcome at the funeral.
In hindsight, I can see that while Robert was the guilty party, Jill was partly compliant. Although she protested, there was also something exciting about their illicit relationship and she enjoyed having the weekends to herself. Both of them lived in the moment, avoiding making any uncomfortable decisions that might threaten their standard of living.
When Robert consulted a solicitor about the financial implications of a divorce, Jill was horrified to learn that they would have to cut back on their treats. Faced with the prospect of fewer holidays in the Caribbean, Jill's enthusiasm for marrying Robert suddenly waned.
If this is a cautionary tale, I'm not sure what the moral is (apart from the obvious one). They made bad choices and put their own needs above those of others, but they also enjoyed life to the full and would probably do it all over again if they could.
Frankly, it's as much as I can do to manage one household, let alone two. I still marvel at the way Robert, aged 85, continued doing his absurd three-hour drive, occasionally stopping off for a whisky en route.
Perhaps that's what kept him going.
*Names have been changed