Shilpa Rao
has recreated the magic of soulful songs of '
Aashiqui
' and 'Dil Hai Ki Maanta Nahi' in the upcoming
Mixtape Rewind
with Yasser Desai. In an exclusive interview with ETimes, the ace
singer
opens up about her experience recreating the classic songs, working with AR Rahman, and the actress she wishes to lend her voice to. Excerpts…
You have recreated iconic songs from 'Aashiqui' and 'Dil Hai Ki Manta Nahi'. How was your experience singing the popular songs?
These are two different iconic songs so there is a certain attachment that people have to it. Each artiste has their own sensibility. It was fun to revisit them. I really hope people love what we have done and we are really looking forward to this space.
How was it collaborating with Yasser Desai for the first time?
I heard his voice while we were working on this project. I had not met him before but when we did, it felt like we had known each other for a long time. He is extremely chilled out, down-to-earth, and a very simple guy. I wish him all the best with his work and with his music career.

Is there any other song from the '90s that you would like to recreate someday?
Well, I think the '90s, for me, was the advent of AR Rahman sir because that's when he started music, and we all started hearing him while he changed the whole music scene with his soundscape. So, I would love to recreate one of his songs.
Your song 'Phuljhadiyon' from 'Mimi' looks super fun. How did you come on board for it?
AR Rahman sir and I had met for a shoot and were talking about the ghazals that I had posted. I had performed in front of him on a reality show and he had loved it. He said that it transported him to Egypt and he couldn't believe if it was me or Amar Mahal singing. That was a huge compliment for me and the next day itself I got a call saying that we have to record one song together. I went to his studio, recorded, and sent him multiple fun takes because this is a very bright song.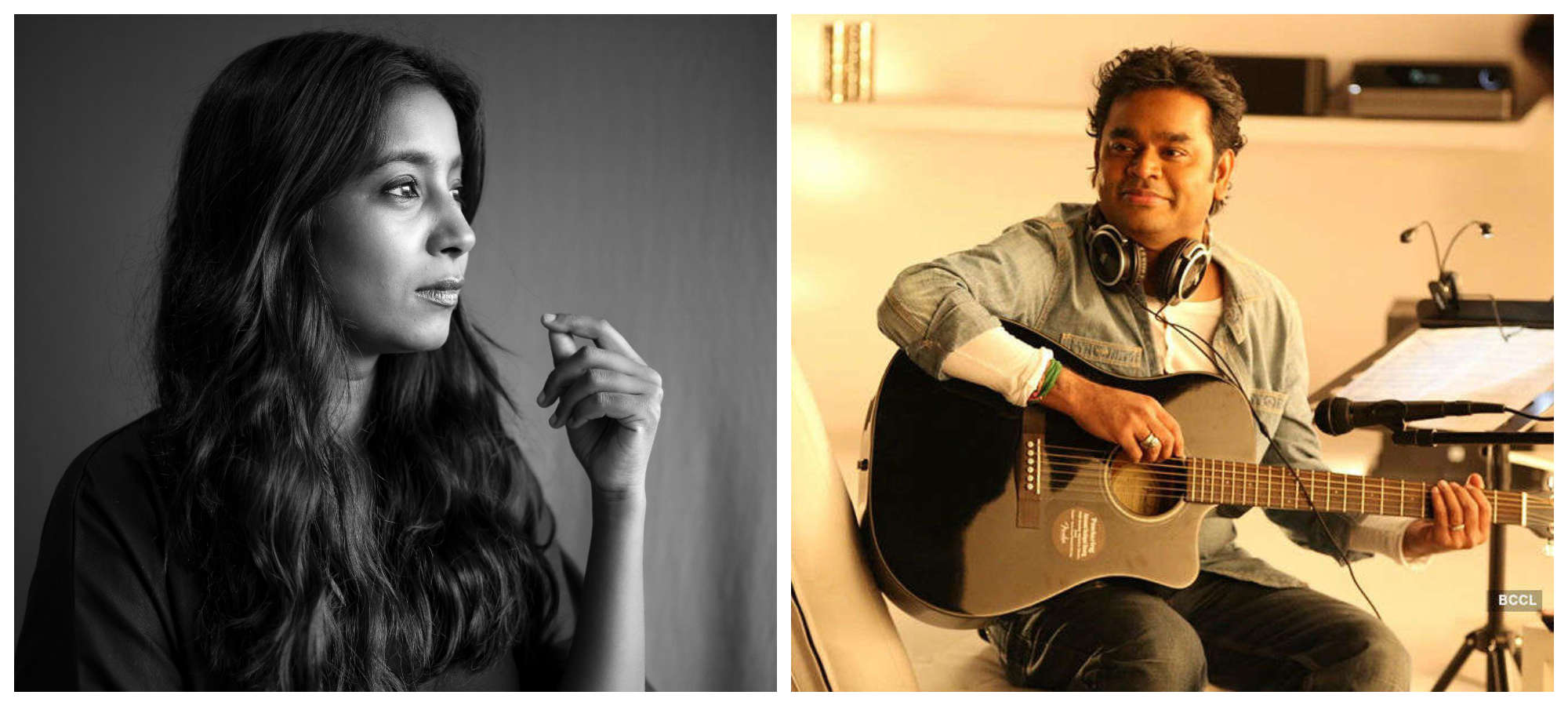 How was it working with Rahman sir?
Working with Rahman sir is every musician's dream. He loves musicians, singers, even instrument players, and lets people work in their own way and never puts any restrictions. He lets you bring your own credibility and sensibility and it's every musician's dream to work that way. That's why all of his songs have a sense of freedom, and yeah, that's why it's very fun to work with him.
As a singer, does it matter to whom you are lending your voice? Is there any actress you would love to sing for someday?
It matters in the sense that you build up an association with that person. In this case, I'll say that with Kriti Sanon, I never crooned for her. This is my first song with her and with this song, it's an association. When my work and her work get attached, it's destiny. I saw the trailer and understood the plot is of the film and it seemed like a very difficult role and important film for her. I wish her all the best and I am sure this film will take her to the next level. I want to sing for Tabu; I really hope it happens.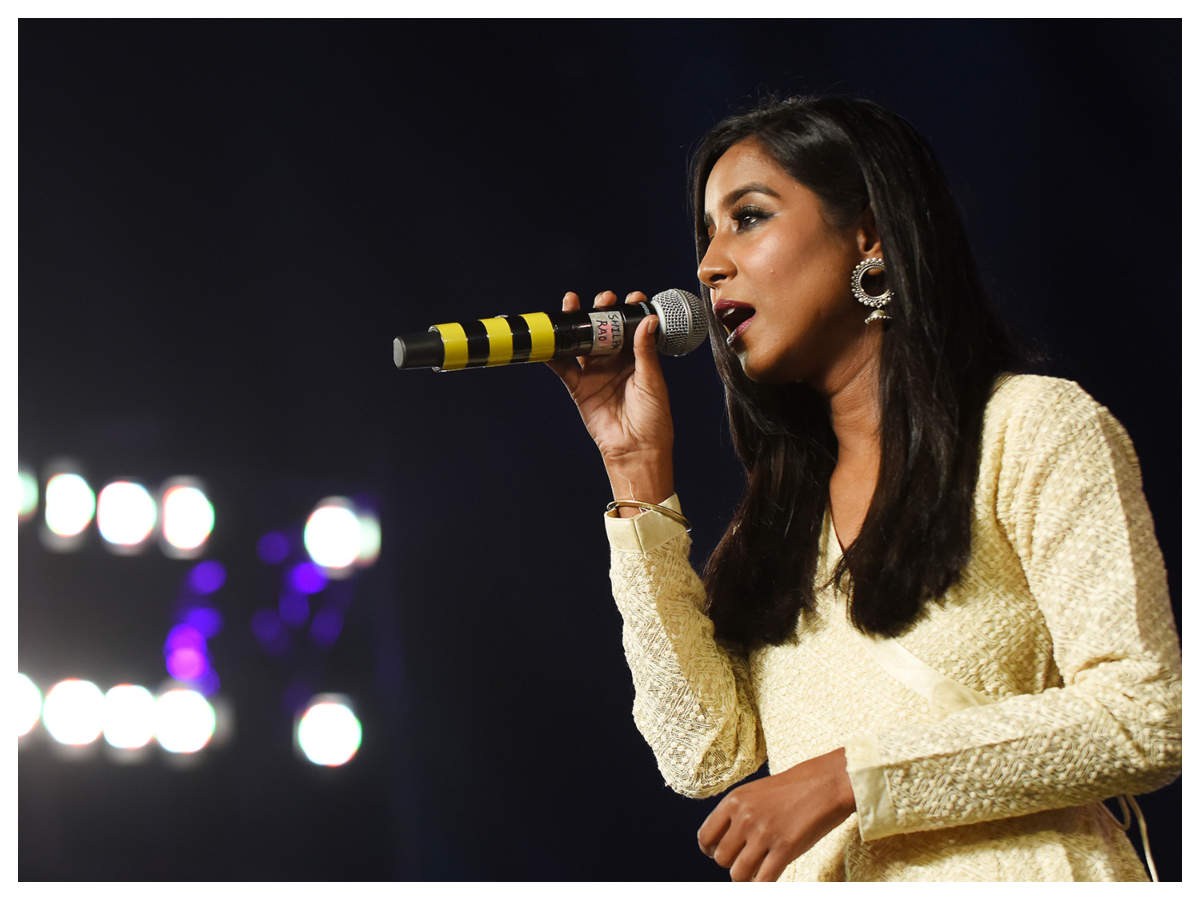 What, according to you, makes you stand apart from the crowd?
I think it's my childhood tendency and I consider it my plus point. I mean nothing is good or bad but this is a situation that I always find myself in. I wouldn't naturally fit into a lot of spaces, be it school or my friend circle, or any social occasion. I am very lucky that my family, my parents, my brother let me be myself and never let me stick to a certain mould. A lot of times, you have pressure to be a certain way, and thankfully, I have never felt that.
There is a surge of female-oriented content, especially on OTT. Do you think this change is much-needed in the music industry too?
It is true because if you talk about the story, it will never be complete without a male perspective and a female perspective. We need both of them because we constitute the world in nature, unless we don't have a female point of view, any concept is incomplete–be it film or art, or even law and order, you need both sides of perspective. It is great that females are owning up and taking their stage and there are more powerful females all around.