Somy Ali
has bid adieu to Bollywood for good and found a new calling in her humanitarian pursuits. She now prefers to save women from domestic abuse and lives a thrilling life full of gun-toting assailants and hostile men, straight out of a Hollywood thriller. The best part of her candour is that she has no qualms in being referred to as
Salman Khan
's ex-girlfriend and a disillusioned ex-actress. Speaking exclusively to ETimes from her new adopted home in the USA, the firebrand actress recalls her time in Hindi cinema during the '90s. She has a handful of friends in Mumbai now, but she does pine to come back to the Maximum City and relive the good old memories. Excerpts from a freewheeling chat for this week's #BigInterview:
Your last film, 'Chupp' released in 1997 and since then, you haven't taken up movies. Yet, Bollywood and its fans haven't forgotten Somy Ali. What's the reason behind it?


I really don't know. I left 21 years ago. I owe it strictly to my publicist Prashant Golecha because he is the one who makes the magic happen. I came to India because I watched a film called 'Maine Pyaar Kiya' and fell in love with a character named Prem. I was 16, so I had the license to do idiotic things.
I did not enjoy any aspect of being in films. I had no interest in acting. I would skip all my dance rehearsals. Saroj Khan ji used to be so mad at me all the time and say, "Tumne phir se dance rehearsal miss kiya (You missed dance rehearsals yet again)". But I got a chance to work with all the top stars–Sanjay Dutt, Salman Khan, Saif Ali Khan, Mithunda (Chakraborty), and Suniel Shetty. I can't emphasise what an experience it was to work with Om (Puri) ji. It was simply brilliant! It was also pure luck that I ended up doing 10 feature films and worked with Chi Chi (Govinda) also. Mithunda and Suniel Shetty were the nicest and kindest people. They will always hold a dear place in my heart.
You had signed your debut film with Salman Khan. What happened to that project?


Salman had just begun his home production and was looking for a leading lady to star opposite him in the film called 'Buland'. We went to Kathmandu to shoot; unfortunately, I was too young and new in the industry and there was some problem with the producers and the film was shelved. So it was a metaphor for our relationship I would say.
Are you in touch with any of your co-stars including Salman?


I have not spoken to Salman in five years. I think it is healthy to move on. I have moved on and he has moved on too. I don't know how many girlfriends he has had since I left in December 1999. I wish him all the best. I know his NGO is doing brilliant work and I am proud of his Being Human Foundation. Psychologically, it is healthier for me to not be in touch with him. It is good to know he is in a good place and he's happy, and that is all I care about.
Now, as far as being in touch with the people I worked with, I am in touch with Suniel on WhatsApp now. I am very close to Zeenat Aman because she used to live right opposite to my house in Mount Mary in Bandra, and she was also frequent at Salman's house. So, I would see her there.
You've worked in the film industry during the '90s–at a time when the late Dilip Kumar was still actively working in films. Did you ever get a chance to meet him?


I met him during the time when I was with Salman. Salman's family and sister had to deliver something to Dilip saab's house; the meet was very brief and Saira Aunty was there. It was only salaam-dua, but Dilip saab was such a kind soul and so sweet. It is devastatingly sad for me to learn of his demise. We lost a legend.
You had once said that you have always found Zeenat Aman and Parveen Babi to be progressive women…


I grew up in Pakistan watching Zeenat Aman and Parveen Babi. They were my mom's favourites. Zeenat was very vociferous, bold, and sexy. She was proud of her body and had no qualms about showing it. She gave women a voice, which was being suppressed and repressed because we live in a patriarchal society. Same thing with Parveen Babi. She was the first Indian woman to be on the cover of Time magazine. I think if Parveen was around in this generation, where someone like Deepika Padukone is speaking about mental ailments and trying to eradicate the stigma around it, she would have been able to get the help that she needed.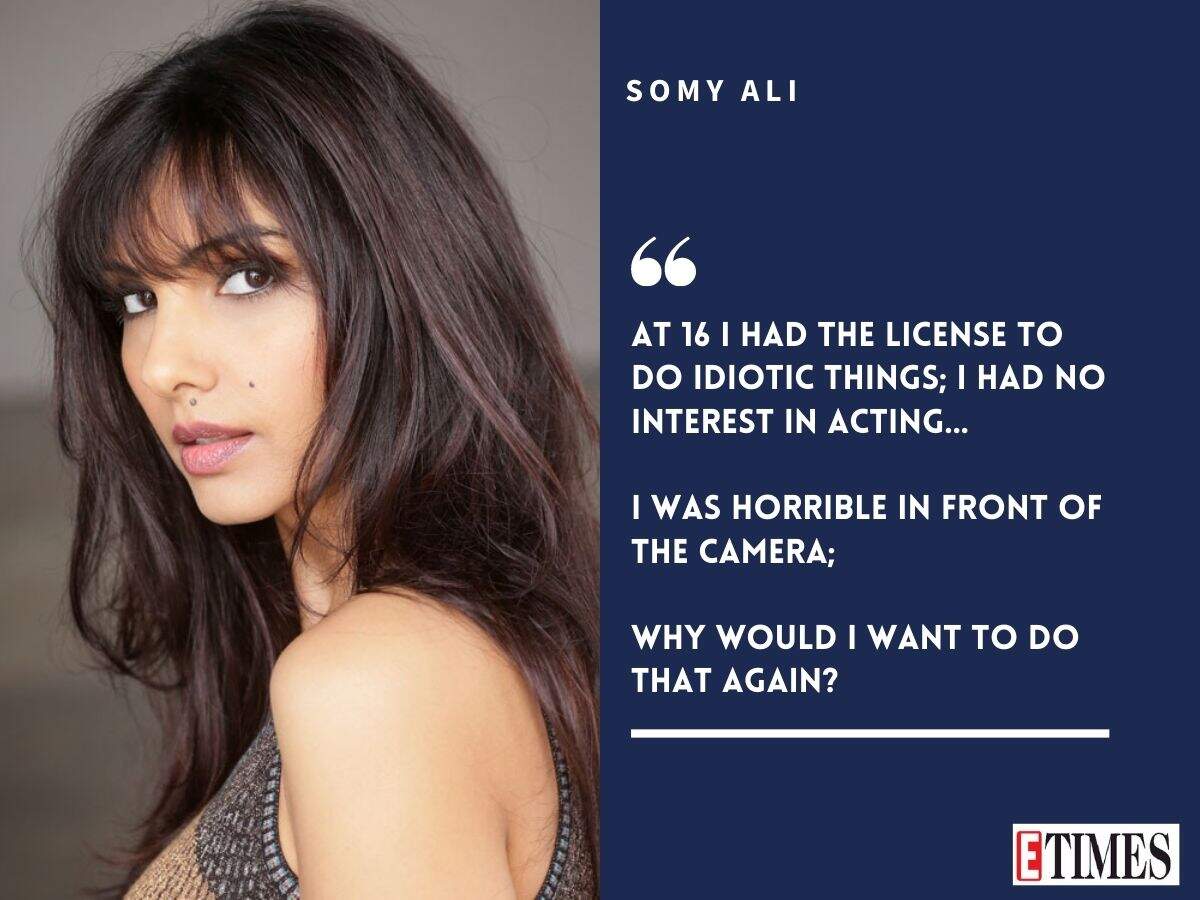 With my background in psychology, I have immense knowledge of that. I think, and it is very evident, that she was suffering from schizophrenia. She could have received the medication and treatment and would still be alive today. I blame society as we create these stigmas against gay rights, remarriage, domestic violence, speaking up about child sexual abuse. I don't know if you have watched 'Monsoon Wedding'; I think it was the first time Indian cinema depicted child sexual abuse.
We need to make more movies like that; we need more films on domestic violence, and human trafficking. We need more substantial cinema. When I say that, I am not knocking down mainstream cinema because the masses enjoy that. But we need to strike a balance.
Our culture–whether it is Pakistan or India–is the same. It is that stupid border; if Lord Mountbatten were alive I would have given him a piece of my mind because he really messed things up. We are the same culture, same food, clothes, movies. It is so stupid that there are these barriers. It's all political and it is really dumb!
Is there an actress from the current generation who you would equate with Parveen and Zeenat?


In the present generation, I would compare the boldest and beautiful talented actress who is a crossover actress and entrepreneur–Priyanka Chopra Jonas. I would relate her with Zeenat Aman. They have a lot of similarities in terms of being very vociferous and bold. And kudos to Priyanka on what she has accomplished; no one has done that.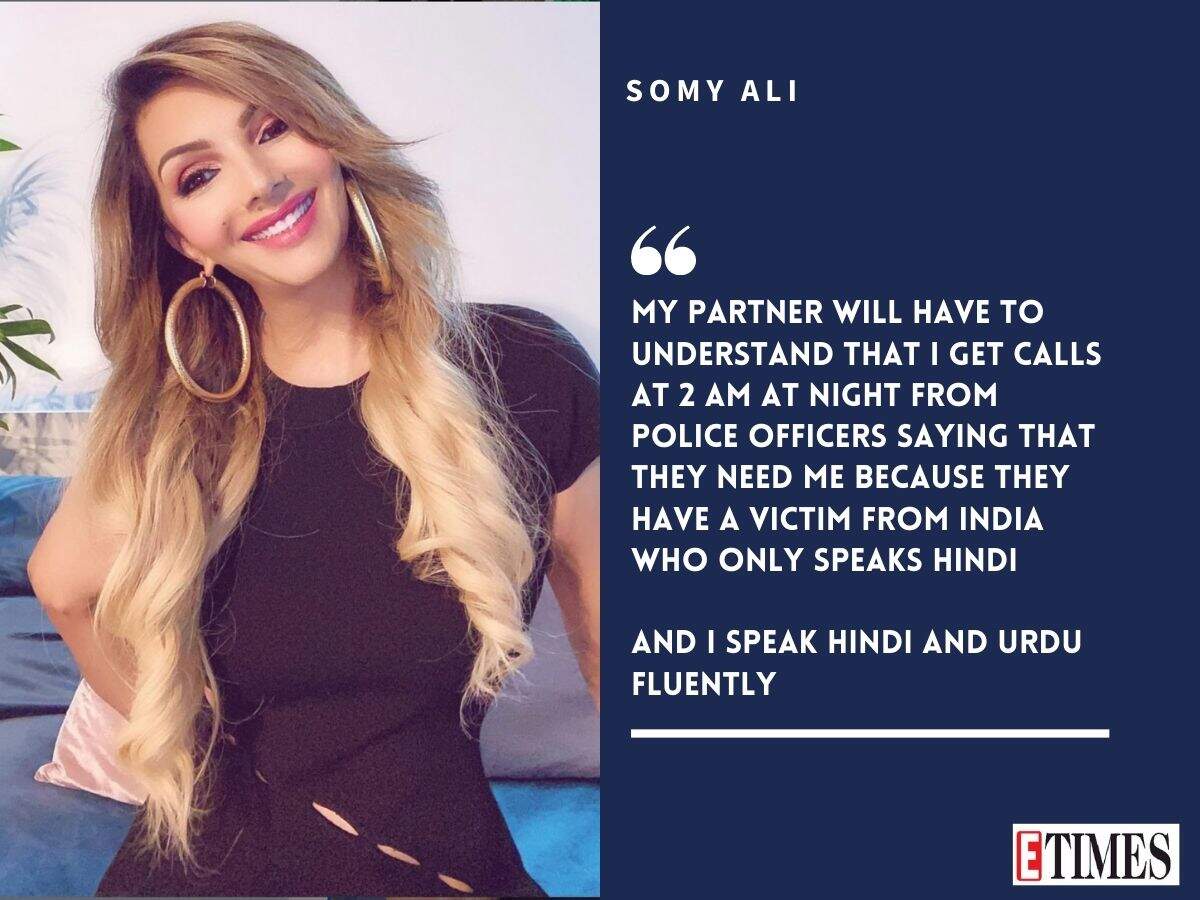 Do you ever plan to settle down in life?


I don't believe in the institution of marriage. I think it is an institution you cannot wait to get in, and once you are in, you cannot wait to get out. I am quoting one of my favourite writers here: I think marriage is just a piece of paper.
Are you open to relationships and/or partners?


Yes, but not marriage. I think that ship has sailed at the age of 24. If I find a partner, yes. But the partner will have to understand that I get calls at 2 am at night from police officers saying we need you because we have a victim from India who only speaks Hindi. And I speak Hindi and Urdu fluently.
My job entails me getting up at 2 am in the morning and going to the police station in my pajamas to talk to the woman who has been brought there from India. I have to tell the cops what happened to her because she has bruises all over and can't explain what happened to her.
A lot of yesteryear actresses are planning to make comebacks now. What if somebody offers you a role?


Absolutely not. But I do plan on directing a web series and want domestic violence, human trafficking, and child abuse to be highlighted in it. I am in talks with a USA network, the name of which I cannot disclose at the moment. I want to go behind the camera. I was horrible in front of the camera when I was a kid. Why would I want to do that now?
Do you revisit your own films?


I love watching Rajesh Khanna songs. I am still obsessed with him. My mom used to love Amitabh Bachchan, I used to love Rajesh Khanna. When I was 10, I used to tell my mom that I wanted to marry Rajesh Khanna and she would remind me of my age and say that I had gone completely bonkers (laughs). But sometimes, when I feel nostalgic, I watch my films with Suniel and Mithunda.
When do you plan on visiting India again?


I miss India so much. But here is the dilemma: I was born in Pakistan. So, every time I apply for a visa, it asks me to list the country of origin. I have dual citizenship–Pakistani-American. So, each time I put Pakistan as my country of origin, a gazillion red flags start coming on the computer. The only way I can come to India is if someone is getting married, or by applying for a tourist visa, which I have done three times but was denied. I think I had applied when there was some altercation going on at the border. So, I have to make sure to apply when there is peace.
But my ultimate goal is to bring No More Tears to India because there is so much domestic violence there. There was a place called Mangla Hall in Juhu, and right next to that, there were all these young girls in sarees getting dressed up and going in auto-rickshaws with men. I was so naive that I didn't realise it was human trafficking; I had no idea what human trafficking was at the time.
I also miss pav bhaji, biryani, and the Elco market. I want to go to Vindhyachal and look at my old apartment. I want to go to Mount Mary, Shiv Sagar, and also visit Haji Ali because they had the best milkshakes.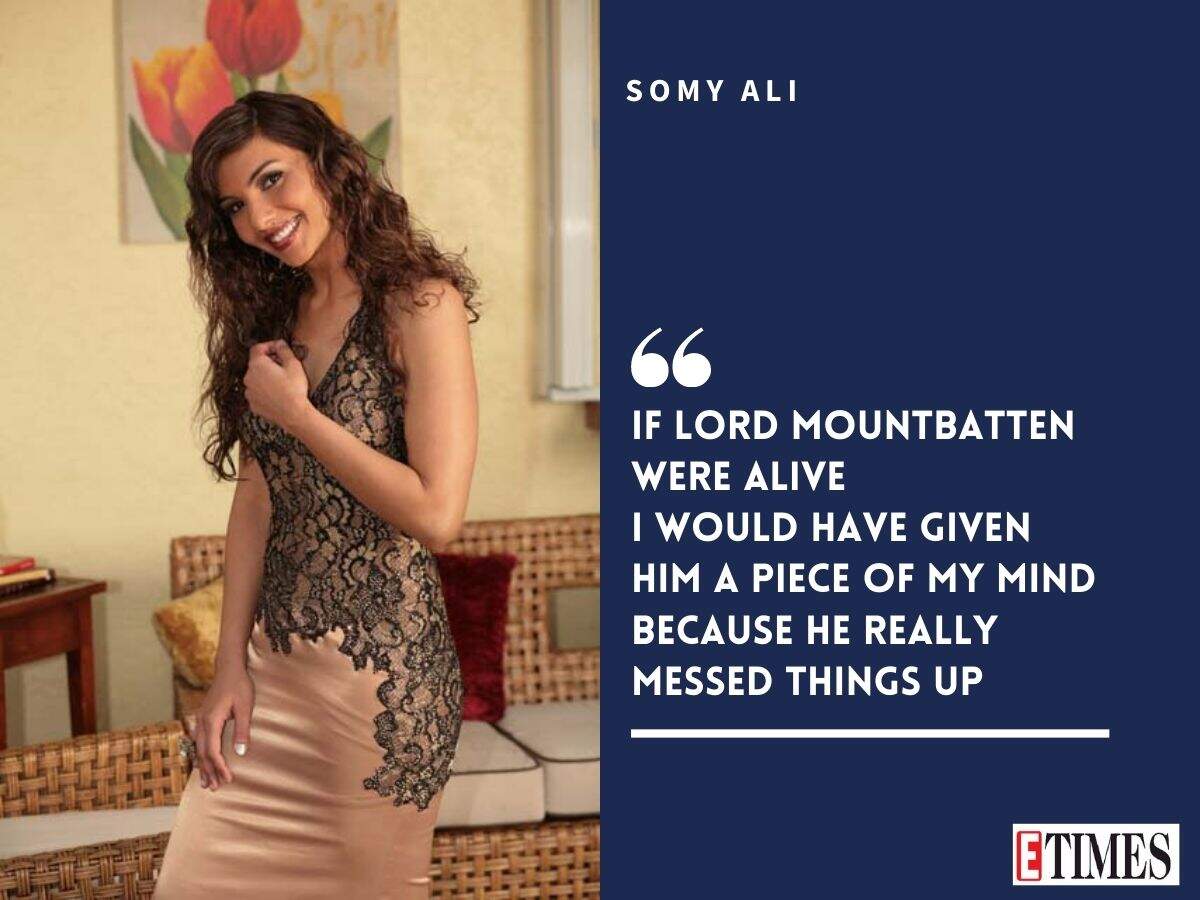 Why did you choose to make rescuing abuse victims your life's pursuit?


I have been very vocal about this. I found a voice three years ago due to a friend, who said that there was nothing to be embarrassed about, and encouraged me to speak up. I found it hypocritical to run a charity on domestic violence, human trafficking, and sexual abuse and not admit that I was abused as a child and as a teenager. I was sexually abused when I was 5 in Pakistan by the cook, and then again at 9, and then I was raped when I was 14 in Miami by a 17-year-old boy.
In the past, you've spoken about the challenges you've faced while rescuing victims of domestic abuse. Is it still that challenging?


We used to have a very tiny office where we used to meet the victims. Once, on a Saturday afternoon, I was alone in the office doing my accounting for No More Tears and a trafficker walked in with a gun. He came straight up to me and pointed the gun at my head and told me to stay away from his woman or he will blow my head off. He took off but I remained frozen in place. The next day my car was destroyed. He had found out where I lived. I had to move from one county to another to protect myself. Then, when I got to court as a victim advocate, I have been spat on, and called a terrorist because I am a Muslim. I have been told by an abuser that he will cut me into tiny pieces and throw me into a trash can. I get death threats via emails and phone calls all the time. But it is part of the territory; I am not trying to sound like a saint or someone who is really conceited, but if I die doing this work, it is worth it. I refuse to sit at home and do nothing about it.
Are your parents worried about you considering the kind of risks you face each day?


They have actually not talked to me for a couple of months because they got mad at me after the gun incident. They are concerned. They said it is time to shut down No More Tears but I reasoned with them that this was my calling. We all need a purpose in life and my purpose is to save lives. It is very selfish because I heal through helping the other person–woman, child, or man. I see myself in them.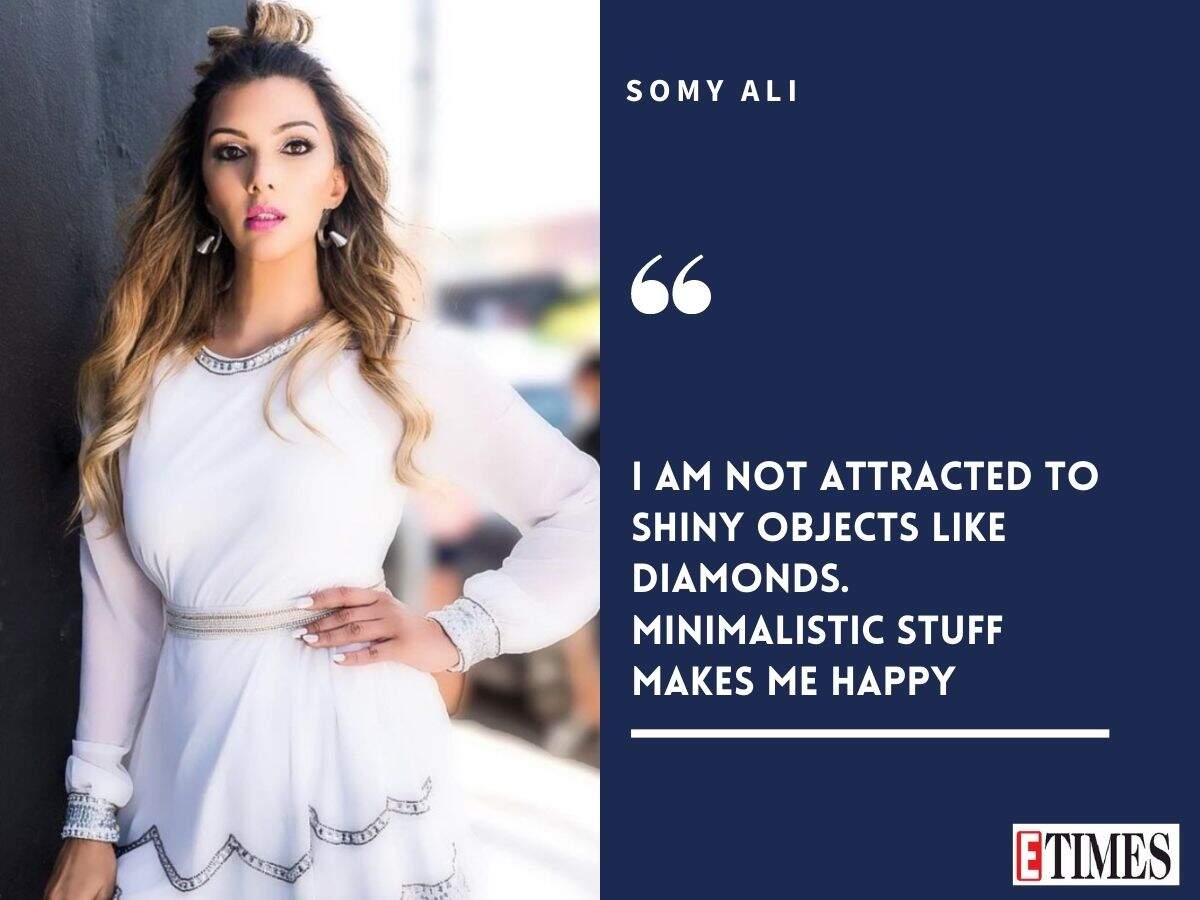 If you don't earn anything from this job, how do you sustain yourself?


No More Tears work makes me happy. As far as materialism is concerned, my father was very wealthy; we lived in a 28-bedroom mansion, with a studio on the first floor. My father had started out as a cameraman and made his first million dollars through his first film as a producer in Pakistan. Money doesn't mean anything to me except when it comes to No More Tears, because we need donations to save more lives.
I am a homebody. I am single. I am not attracted to shiny objects like diamonds. Minimalistic stuff makes me happy. I don't shop a lot. Most of my time goes with the victims, so, I don't have time for anything else. Materialism has zero value in my life.
If you are blessed, you have to give back. It is like paying rent on this planet.
Domestic violence cases shot up in India during the lockdown. What about the USA?


Prior to the pandemic, NMT was getting, on average 15-20 referrals for help from the Police Departments and Victims. Since March 2020, our call for help volume rose to 40-50 victims in one single day from all over the United States.
We have a lot of South Asians and people from the Middle East. The problem is that they don't have a social support network here in America and No More Tears has a founder who speaks Hindi and Urdu. So, they always reach out to us.
I see horrible things all day long. There is another aspect to No More Tears and that is the dark web, where children are being sold; the youngest victim was a 2-year-old girl who was being sold by her parents for sex because they were addicted to drugs. The more money they would get the more sexual acts were committed on the child. I keep seeing these horrible things but that makes my motivation and inspiration to do this work even stronger.
Dealing with so much despair can affect anyone's mental state. How do you keep your sanity?


Working out and a couple of glasses of red wine every now and then helps. It is very heavy work but I have good friends who do the same work. We get together on a Friday night, talk about survivors, watch movies. My new crush is Rami Malek. So, I watch all his songs and interviews. You have to have a balance but my priority now and for the last 14 years, has been No More Tears. Nothing else can overrule that absolutely.